Children in our World - book series
A series of books that helps children make sense of the larger issues and crises that dominate the news like refugees, poverty, global conflict, and racism
"The Dragon of Bethlehem" cover illustration
An illustration for a cover for a beautiful young adults book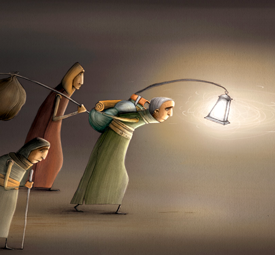 World refugee day
Desktop illustration created for the 'social calendar', a project initiated by COSV.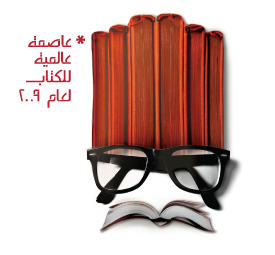 Arabic Book Fair
Conception and design of a poster for the Arabic Book Fair in 2009, the year Beirut was nominated the world book capital.
| | |
| --- | --- |
| More illustration projects for children | |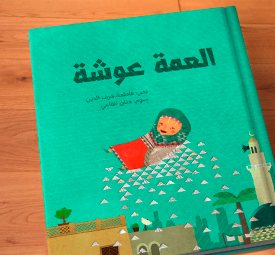 "Aunt Osha" children's book illustration
A book about Osha, a typical and talkative Emirati old woman.
'I am Roomi' illustrated children's book
A book for children that aims to foster confident children who acknowledge their individuality and that of others.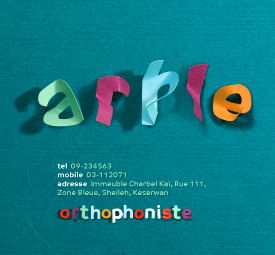 Speech Therapist business card
Conception and design of a business card for a speech therapist who's target-audience/ specialty is kids (from 4 to 15 years old).